Day 127- Photograph your room
I don't really like how my room looks. It's bursting full of stuff and it hasn't changed much since I was a kid. My room would look vastly different if I had any say in changing how it looks. Hopefully I'll be able to move out next year and I'll have myself a beautifully goth room. So here's a picture of my wardrobe instead!
Day 128- Discover a beautiful spot for a daytrip in a near-by city
There are only 7 cities in Scotland- Glasgow, Edinburgh, Stirling, Dundee, Perth, Aberdeen and Inverness. The closest to Glasgow is Edinburgh, and I've been nosying about the city's attractions online since I might be doing a masters at one of the universities. A beautiful spot which I think would make for a great lolita day trip (excluding the obvious answer of the castle), is Palace of Holyrood House. The building looks beautiful and it's a museum about the history of Scottish royalty.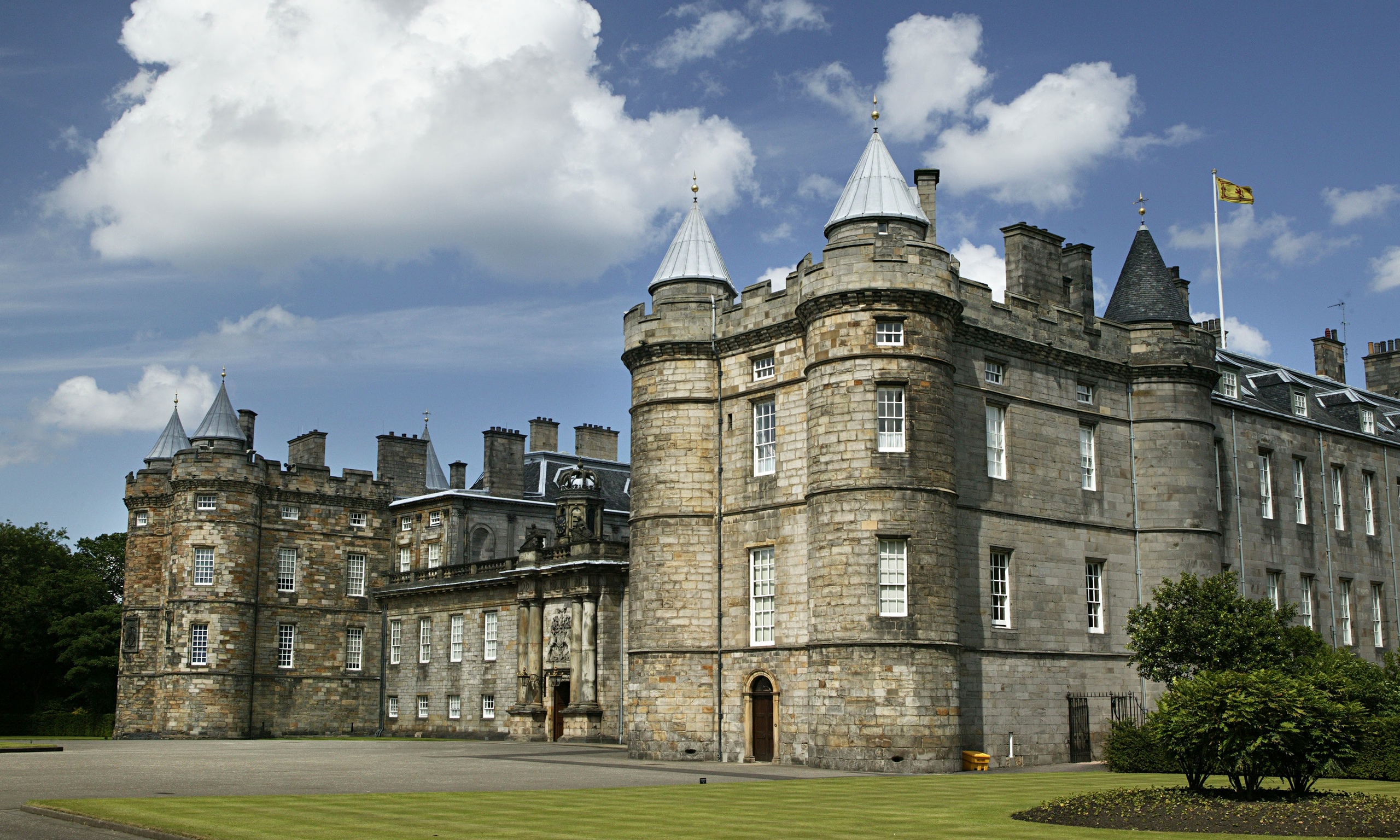 Day 129- Write a short poem about how you feel wearing lolita
Pure fabby!
Day 130- share a painting you would love on a dress
I don't really like paintings of people as prints. Jet J does that a lot and it tends to look weird to me. However, I like paintings with other subjects as dress prints. That taobao brand dress with Van Gough's Starry Night painting as a print was really pretty. I'd love to see some vanitas still-life paintings on dresses. Like this one: 'Still Life: An Allegory of the Vanities of Human Life', 1640 (oil on oak panel) by Harmen Steenwyck. I wrote an essay on this painting for my Standard Grade Art and Design class at high school. I love the symbolism behind every item, the subtle use of light and shade and the rather macabre nature of the subject.
Day 131- Drink a nice cup of tea
I drink several cups of tea a day. I recently bought a new tea from Whittard of Chelsea called Goji Acai. It's Sencha blended with goji and acai berries and hibiscus flowers.
Day 132- Learn a new makeup style from a GLB issue
I tried out that blush around the eyes make up style... and it looked horrendous.
Day 133- Pull things out of your wardrobe that don't make you feel fabulous
Nothing in my wardrobe makes me feel unfabulous. I have a lot of non-glamorous clothes that are a necessity for a conservation zoologist and budding amateur wildlife photographer like myself. They make me feel ready to take on the world and save some animals! And I have plenty of comfy non-glamorous clothing that I like to just lounge in and feel casually cute.